Abou
t Skip La Cour
Skip La Cour outlines the most effective and most efficient bodybuilding, training, fitness and motivational strategies for men striving to build muscle and lose body fat in the shortest period of time.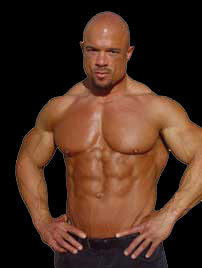 No matter what your level of training experience may be, how you describe your "working out" efforts, what your ultimate goals are, or your age, La Cour's extensive experience and effective coaching ability will help you earn the body you really want.
For more than 20 years, La Cour has helped men all over the world achieve their bodybuilding and training, health and fitness, and physical development objectives with absolute certainty and confidence. Helping men meet their goals within the context of their busy, productive, and well-rounded lifestyles is a major part of La Cour's coaching style.
World's #1 Online Bodybuilding, Men's Health, Fitness, and Motivational Coach
Skip La Cour has over 25 years of heavy involvement in the personal development/motivation business and over 20 years in the bodybuilding and fitness industry.
This unique combination of disciplines that La Cour developed has given him the tremendous ability to create instant change for every man who wants to improve his body, mind, and spirit effectively, efficiently, and in the shortest period of time.
He's written 10 books; produced eight DVDs; and five audio seminar courses that have helped thousands of men at all different levels of fitness reach their goals in over 53 countries around the world.
La Cour is a six-time national drug-free champion bodybuilder. He has won 15 bodybuilding competitions in his career. At the peak of his competitive bodybuilding reign, he was the most recognized drug-free bodybuilder on the planet. As a proven leader, He continues to guide people all over the world as a success coach in bodybuilding and training and men's leadership skills.